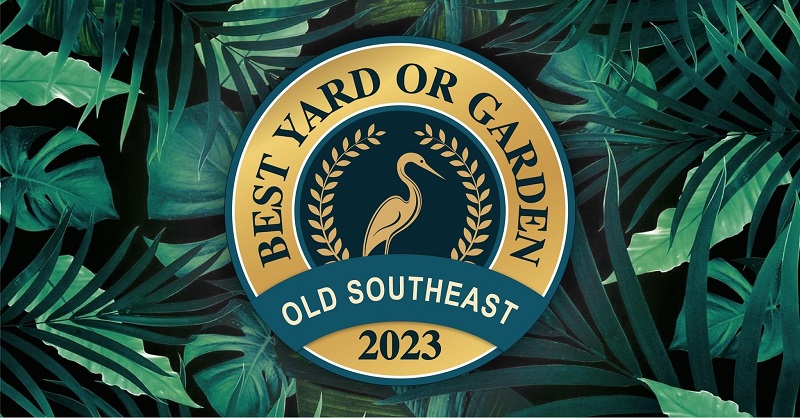 OSNA held its first-ever Garden Contest during the month of April in celebration of Earth Day and Arbor Day. With four strong nominations of beautiful gardens across the neighborhood, a panel of judges evaluated overall design, plant diversity, plant health, water and weed management, plus creativity and uniqueness to pick a winner.
Best Garden Contest Award
Congratulations to Robbie and Tom Gammack for the Best Garden Award! Their landscape is a flowing naturalized garden where "every plant feeds someone or something," per gardener Robbie. The front and backyard are full of vegetables, fruits, berries, as well as numerous native plants, flowering plants, and trees for butterflies and bees. Scattered throughout the lush garden are sculptures and fun items that decorate the walls of the Gammack home and their wandering patios. Tom Gammack, a local artist, created many of the artworks and plant organizers himself. The photos display some of the Gammack's flowering and edible plants, as well as a hanging orchid garden.