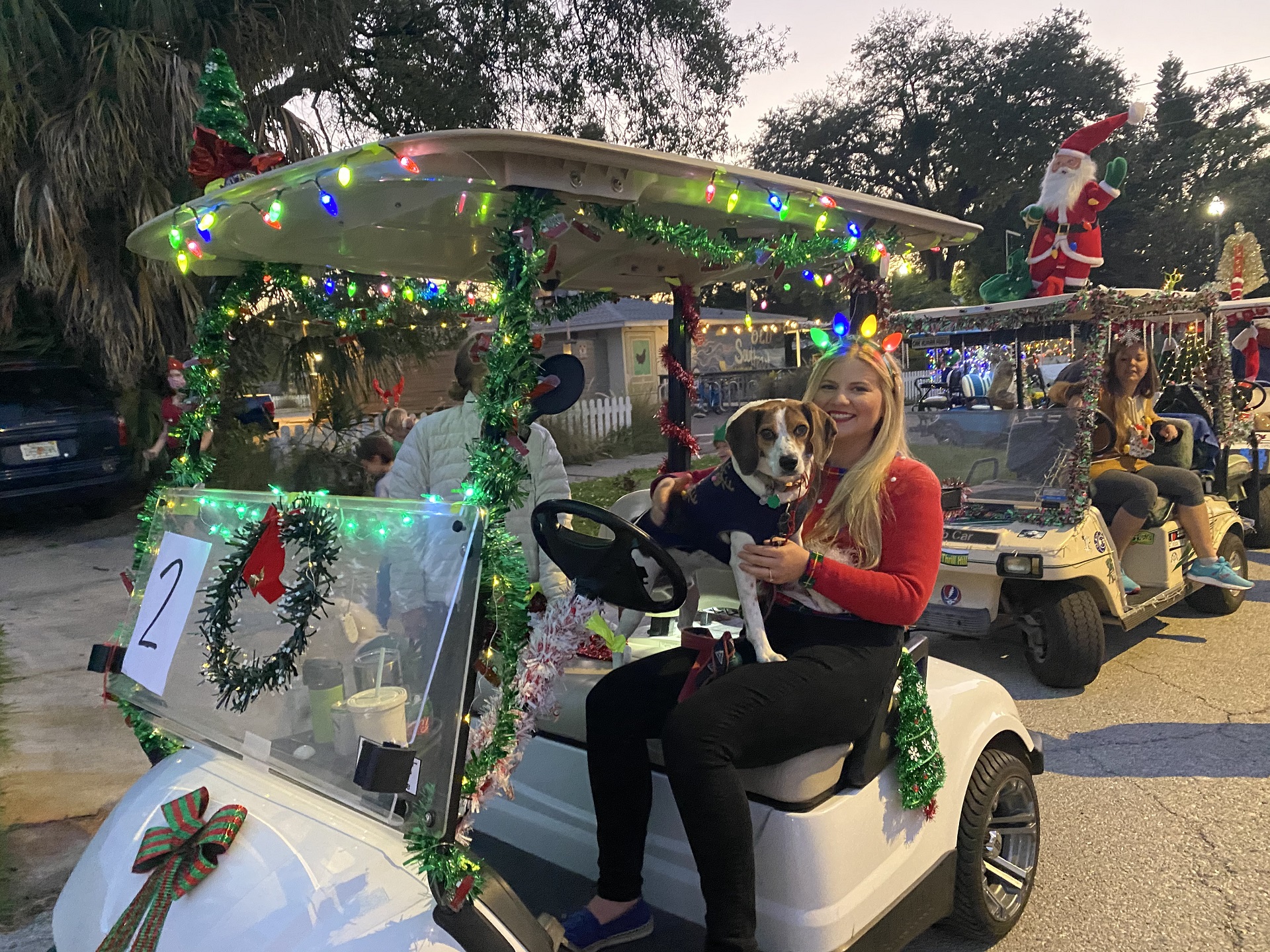 It's back! By popular demand, OSNA is once again holding a Holiday Golf Cart Parade on Saturday, December 3, 2022 at 5pm.
We would like to invite you to watch - and if you are lucky enough to have a Golf Cart - take part - in our annual Holiday Golf Cart Parade. 
For safety and permit reasons we can't have bikes or walkers following the full parade route, however you can walk a little ways down your block with us, or meet us at each turn on Beach Drive.
Click Here to Register Your Golf Cart. 
Parade Route
Golf Cart Staging begins along Florida Ave by The Chattaway. The parade will set off at 6pm from The Chattaway. Our police escort will lead the way followed by Santa, then the decorated Golf Carts. The parade route map is below. (Note this is the reverse of last year!)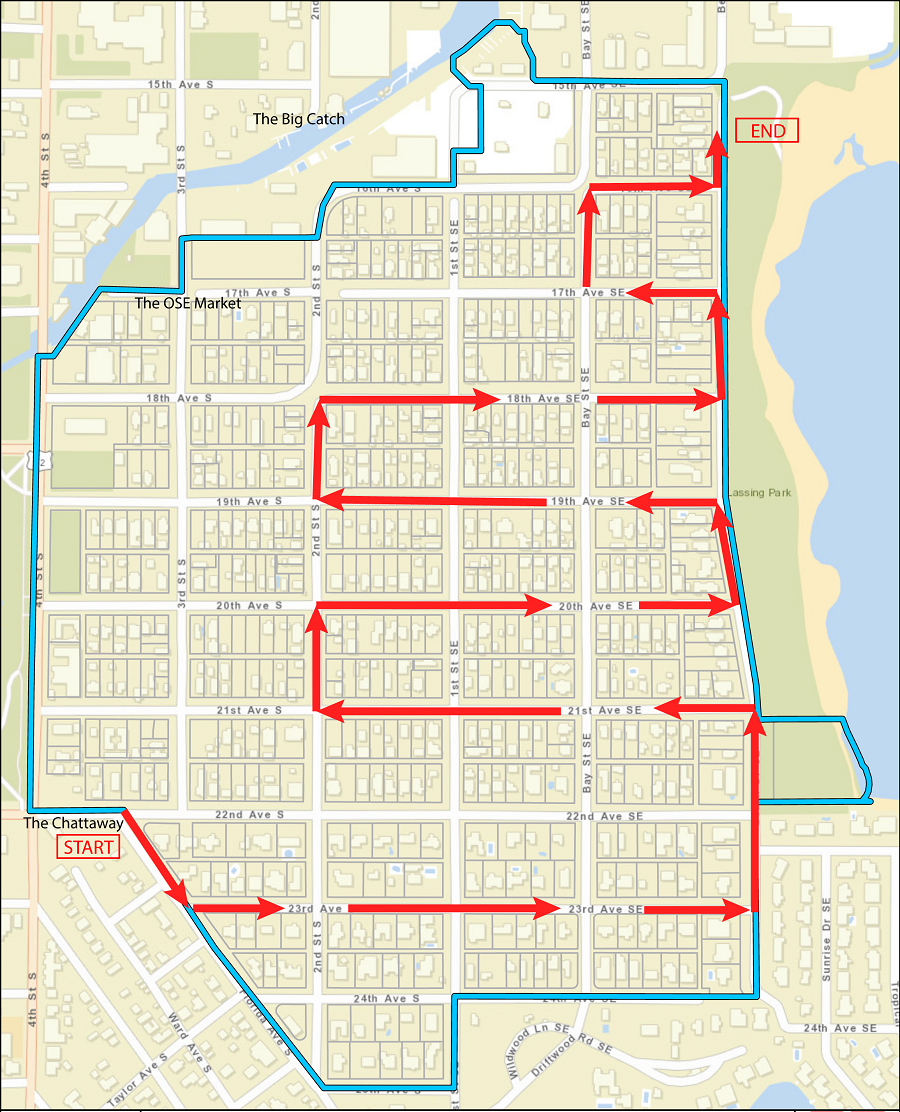 The parade has to avoid 22nd Ave S. & 3rd St S. for traffic reasons. If you live off the parade route please join a neighbor, watch from the closest intersection or walk on down to Lassing Park.
Santa and his elves will be tossing gifts to the neighborhood kiddos - make sure to wave and shout to get his attention! 
Prizes:
1st place - Gift card from The Big Catch
2nd place - Gift card from The Chattaway
3rd place - Gift card from The OSE Market
Big shout out to our local eateries for supporting our neighborhood association!
There will also be a surprise prize for one lucky voter randomly chosen.
After Party 
We will end at the North end of Lassing Park where we will have a dessert table, a raffle and you can renew your membership. BYO beverage and if you can please, bring an individually-wrapped dessert or treat to share! Please note - no parking in the turnaround. 
Holiday Tradition
This holiday tradition was overwhelming successful last year and this year promises to be even more exciting! Fun, quirky, decorated carts will spirit Santa's wagon around the neighborhood spreading holiday cheer and children's treats.
This year we hope you can walk along for a block or two as we pass by your street. The parade will wrap up at the north end of Beach Drive and Lassing Park. Santa's helpers are still tinkering with the final festivity details but on fun for all! 
VOTE for your favorite Golf Cart
There will be in-person voting at the parade end so the neighbors can vote on the best-decorated golf cart. 
Click here to vote for your favorite Golf Cart.
Voting will open at 6pm Saturday, December 11th, 2021. No early votes accepted. Voting will close at 6pm Sunday, December 12th, 2021. Winners will be informed via email by 6pm Monday, December 13th, 2021. One voter chosen at random will win a gift certificate to The Chattaway!