Below are some articles about the Old Southeast Neighborhood, our Association, and St. Petersburg.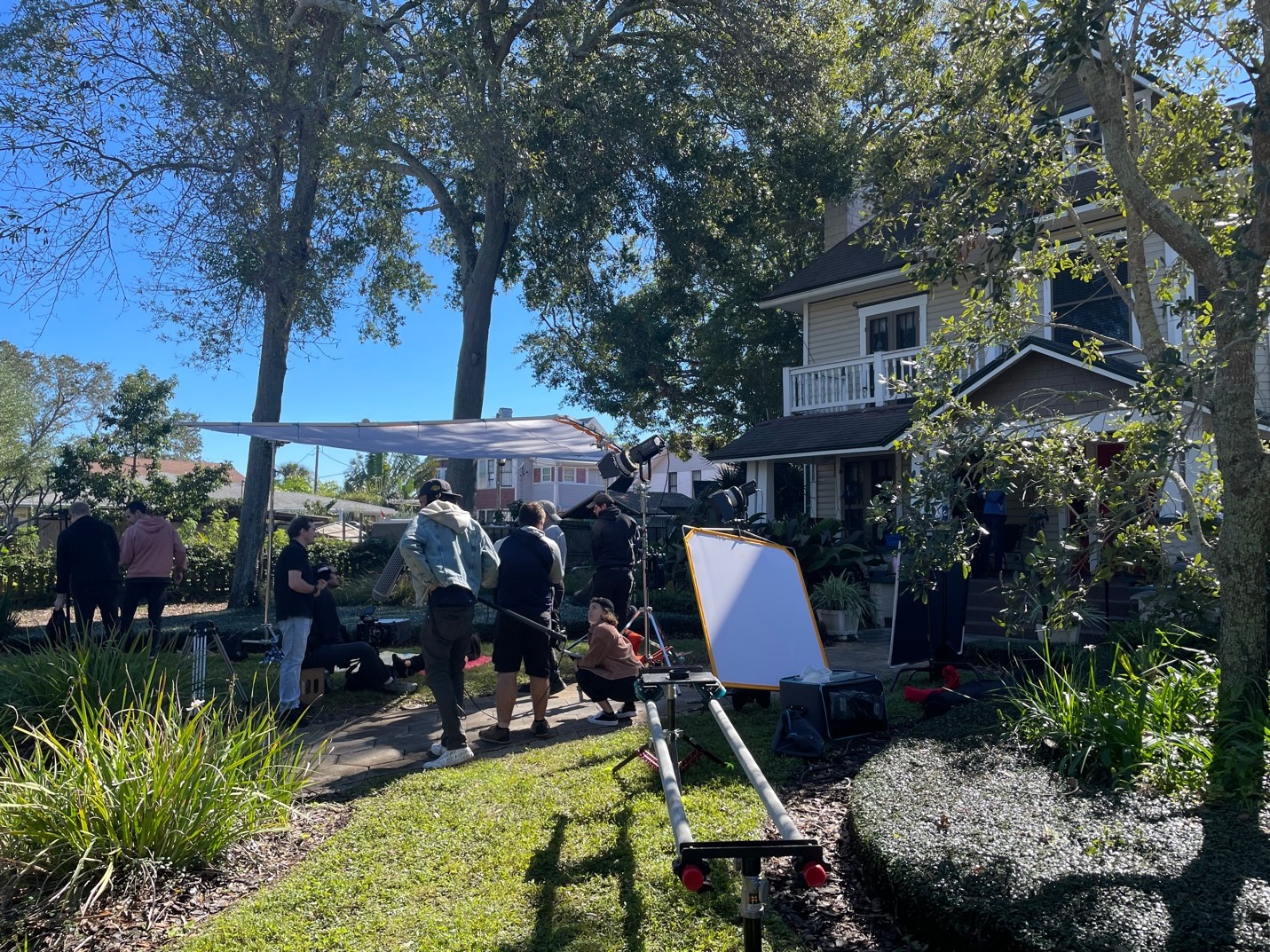 A local production company took advantage of picturesque Old Southeast as its setting for a short film with an unusual––and futuristic––twist. St. Petersburg-based Kiaro Pictures' latest project was written by artificial intelligence, and its filming took place at on the front lawn of a home owned by resident and well-known actress, Eugenie Bondurant. OSNA caught up with the producer and director of the film, Andrew "AK" Kiaroscuro to learn more about the film and why he filmed in OSE.
Kiaroscuro is the founder of Kiaro Pictures, which films and produces a variety of projects. The flick taking place in OSE, dubbed "Enough," was created by an emerging technology that only appeared within the last few months. Chat GPT is the writer of the short film, according to Kiaroscuro, who explained the artificial intelligence (AI) chatbot is one of the fastest-growing companies, with an astounding five million subscribers within the first two weeks it became available. The AI platform, which is owned by OpenAI, enables users to ask questions and receive responses from the AI in a conversational way. In this case, it created an entire script for a short movie.
"The film is a reel short, about a six-minute film, about a woman who is desperately trying to have a meaningful connection with someone, another human.," Kiaroscuro explained. "And she ends up developing a meaningful connection with this AI, but not in a weird, perverted way. The message of the film is, 'are we as society becoming more and more detached and entrapped by our technology, where one day it's possible we are going to have a more meaningful relationships with that technology.'"
This fascinating premise is all the more hammered home by the fact that it was written by AI. Perhaps the film will provide insight into this deeper commentary on the intersection of humanity and technology as this relationship continues to evolve.
As for the setting, OSE was one of a few shooting locations for the projects, but its landscape will be familiar to residents who may get the chance to see the film in the future. Kiarascuro plans to hold a private screening at Green Light Cinema down the line, as well as submit the movie to local festivals next year.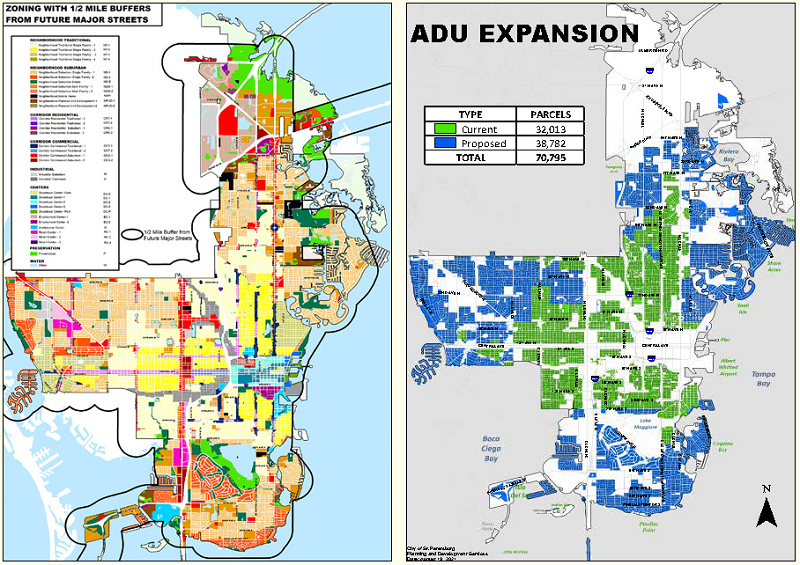 Community Character, as defined mostly by individual neighborhoods, is one of the cornerstone themes of the Vision2050 Plan. As the Administration and City Councilmembers start finalizing actual implementation of the 2050 Plan, a new debate has begun around potential zoning changes that could dramatically alter the character of St Pete neighborhoods.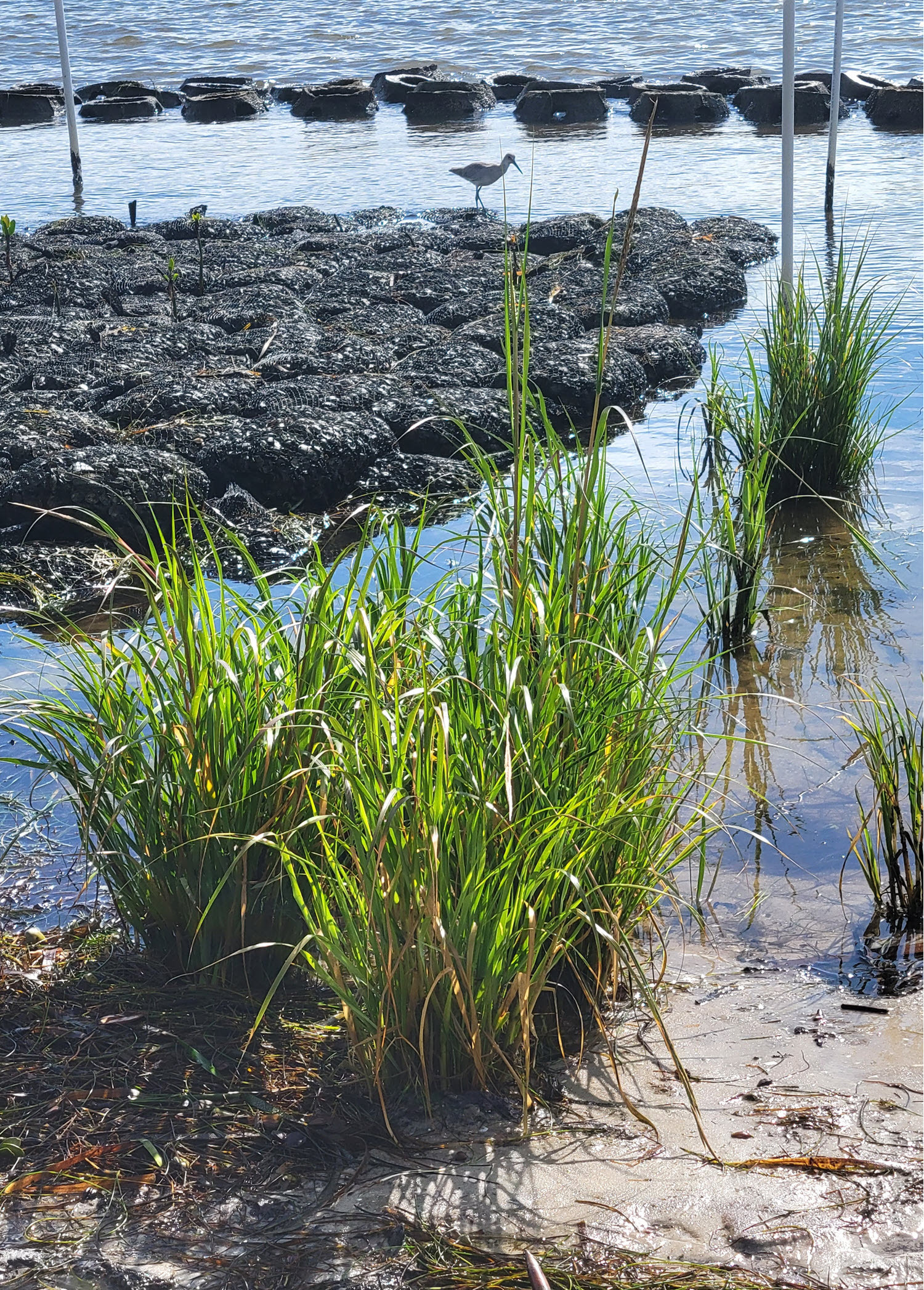 Lassing Park's shoreline is the epicenter of a multi-year Living Shoreline Restoration Project spearheaded by Tampa Bay Watch (TBW) and the City of St Petersburg Parks Department. On November 9th, 2022 TBW, OSE and other volunteers bagged and installed 10 tons of oyster shell bags to fill in a new protective reef.
Get Involved
There are many ways to get involved in this project, including upcoming volunteer opportunities on December 14th and 15th, 2022. The 14th is pretty well covered (more OSE neighbors welcome) but there are open spots for the 15th, please click here to register.
Shoreline Improvements
This multi-year TBW project will mitigate severe erosion on the north end of Lassing Park due to wave and wake action. (Lassing Park is the only downtown waterfront park to enjoy a natural shoreline, i.e., no seawalls.) Positive effects are already apparent, as sand and vegetation begin to backfill the oyster balls and oyster shell reefs, reinforced by the rapidly growing cordgrass. By restoring lost habitat to promote new oyster growth, the project improves water quality and provides rich food sources and habitat for diverse aquatic species.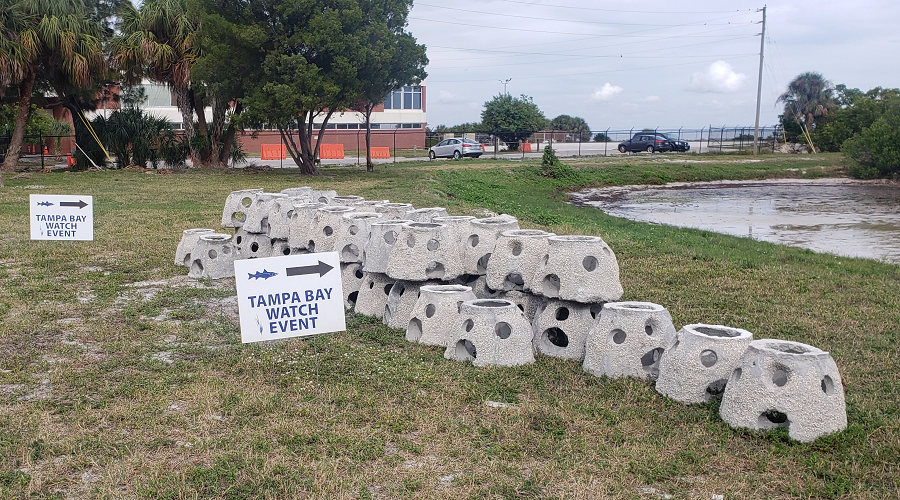 Take a walk or drive to the north end of Lassing Park and you will see that preparations are underway for the initial staging by Tampa Bay Watch and the City of St. Petersburg for Phase 1 of the Lassing Park Living Shoreline Restoration Project. The unusual objects pictured here and stacked at the north end of the park are oyster balls, which will be installed December 15th and 16th, 2021 beginning at 9:00 a.m.
We regularly publish an email newsletter, The Old Southeast Gazette. This FREE publication includes information about our neighborhood, its members, and activities going on in our city that have an impact on us. If you'd like to receive this newsletter when it is sent, use the short form below to Subscribe.
Below are links to some recent past editions:
Subscribe to Our Newsletter