Below are some articles about the Old Southeast Neighborhood.
"The power of our joint motivation is beyond belief, but not beyond accomplishment.  What we can accomplish together has no limits." - A Course in Miracles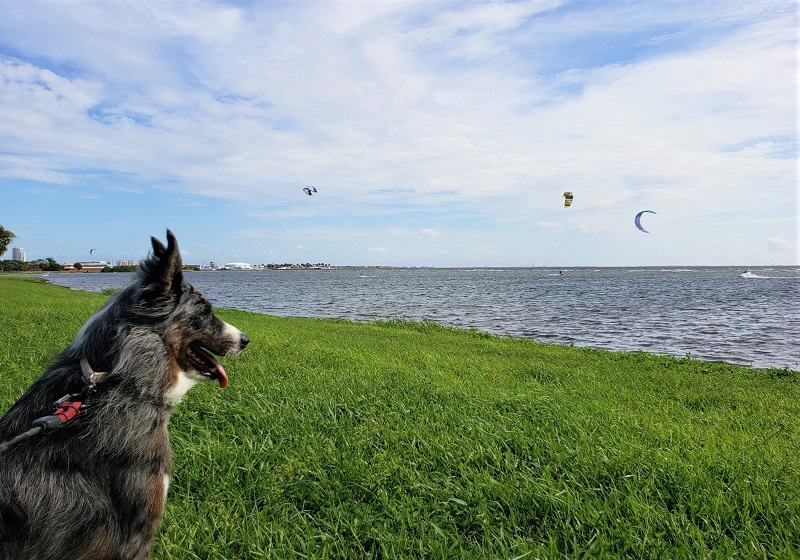 Let us broach this subject in light of this spirit. 
Leash or no leash. The vast majority of our dog owners are aware of the City of St. Pete dog rules for public locations, of which Lassing Park is one. 
Pick up and dispose of dog waste to help keep pets and the environment healthy.
Keep dogs on a leash no longer than 6 feet long in areas open to the public, including city parks
Dogs may be off leash in fenced, designated dog parks.
Supervise your pet at all times.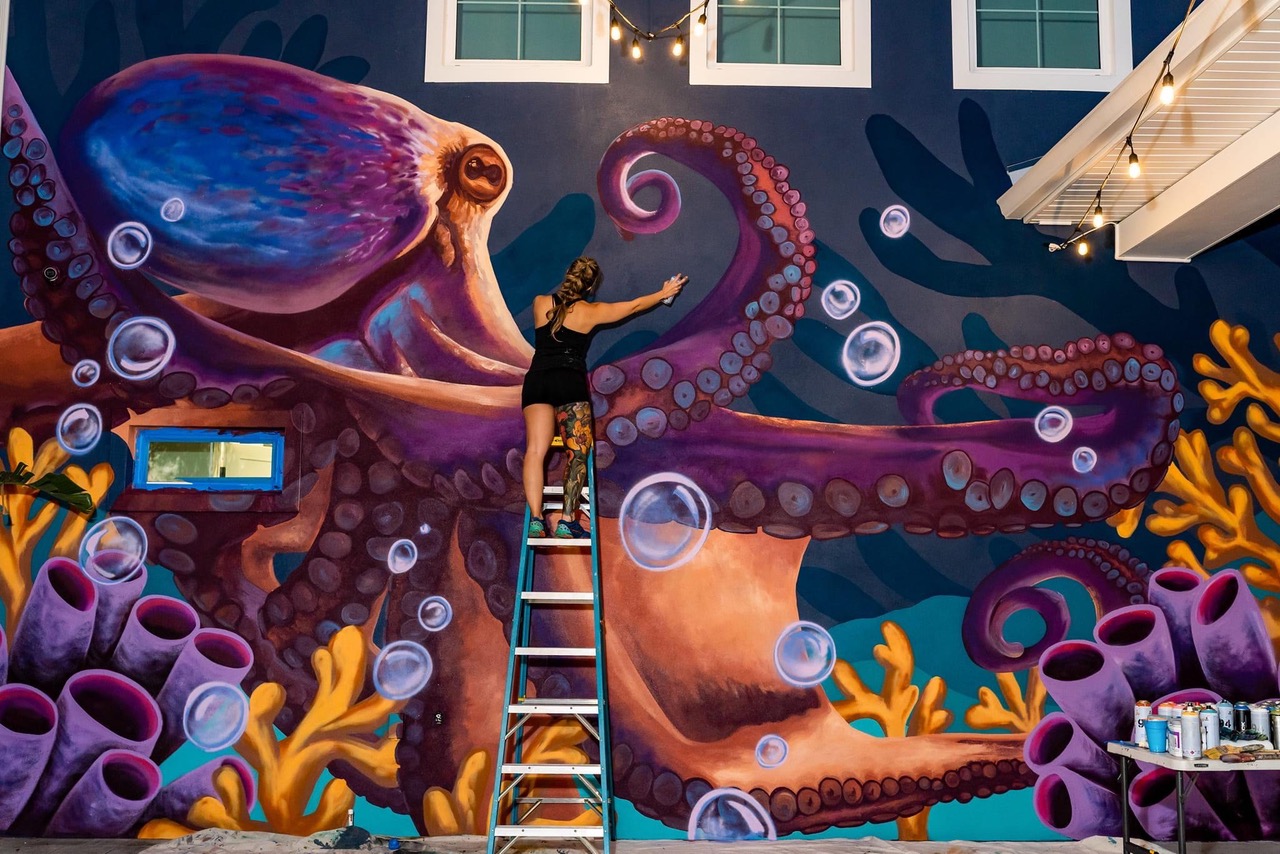 Old Southeast Neighborhood (OSE) residents with a keen eye may have peeped a brightly colored octopus protruding above the fence line at a home near Lassing Park. Towering in the backyard of Wayne and Kathy Boudreaux's home lives an underwater scene painted by St. Pete artist Alyssa Marie. 
On Saturday, April 1, 2023, the first ever historical tour of our Old Southeast neighborhood was led by Maria Erickson, of Preserve the Burg, who is also our Tropical Shores neighbor. 
Because our group of 20+ met at the North end of Lassing Park, it was a short stroll to the Polish American Club.  We were greeted at the door by the president, Jim Grinaker playing live Polish music.  Jim explained the Polish Club was founded in 1951, one of the few, if not the only, ethnic club remaining in the area. We feasted on Angel wings cookies, Chrusciki, while Jim informed us of the club's history.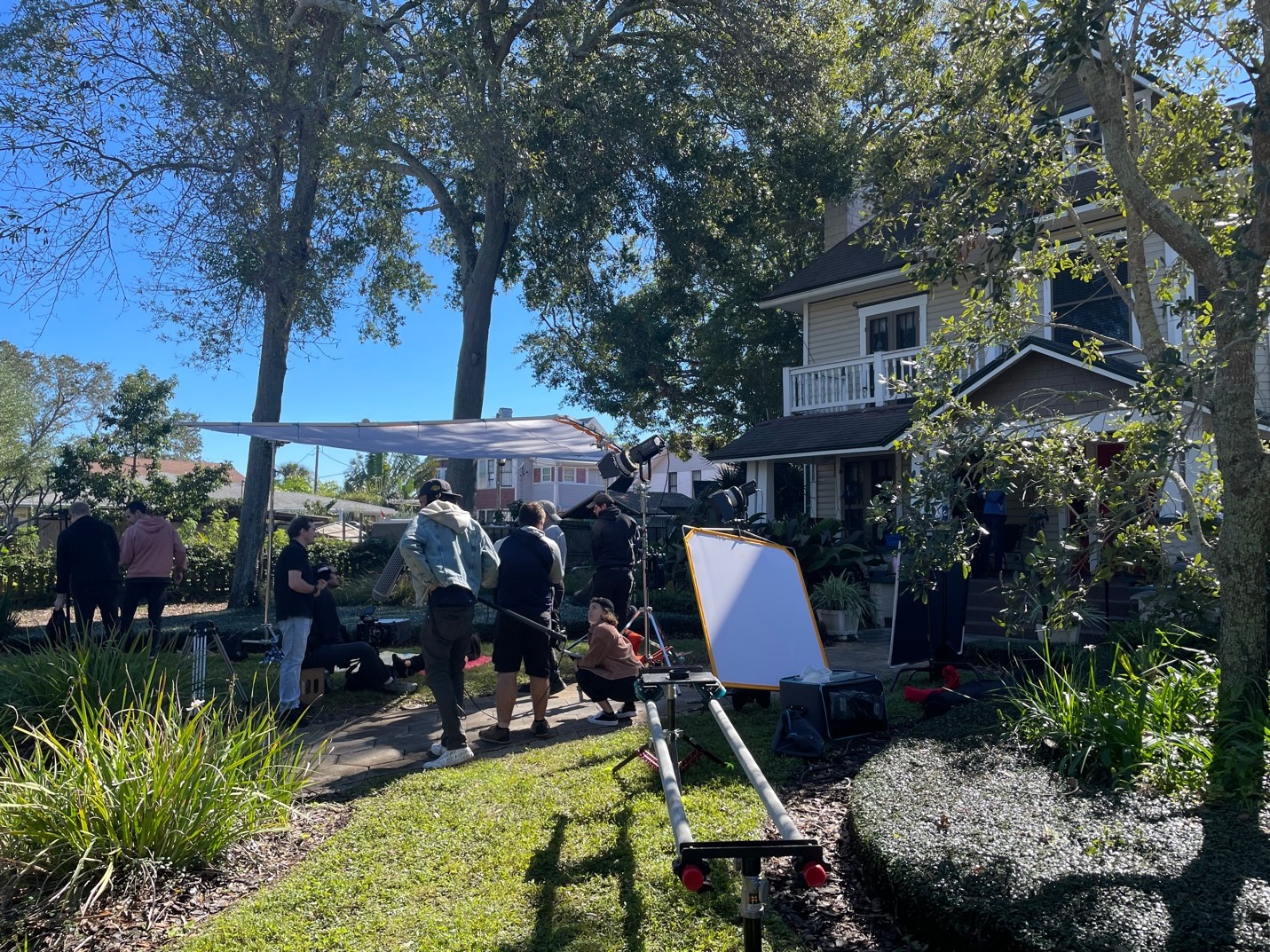 A local production company took advantage of picturesque Old Southeast as its setting for a short film with an unusual––and futuristic––twist. St. Petersburg-based Kiaro Pictures' latest project was written by artificial intelligence, and its filming took place at on the front lawn of a home owned by resident and well-known actress, Eugenie Bondurant. OSNA caught up with the producer and director of the film, Andrew "AK" Kiaroscuro to learn more about the film and why he filmed in OSE.