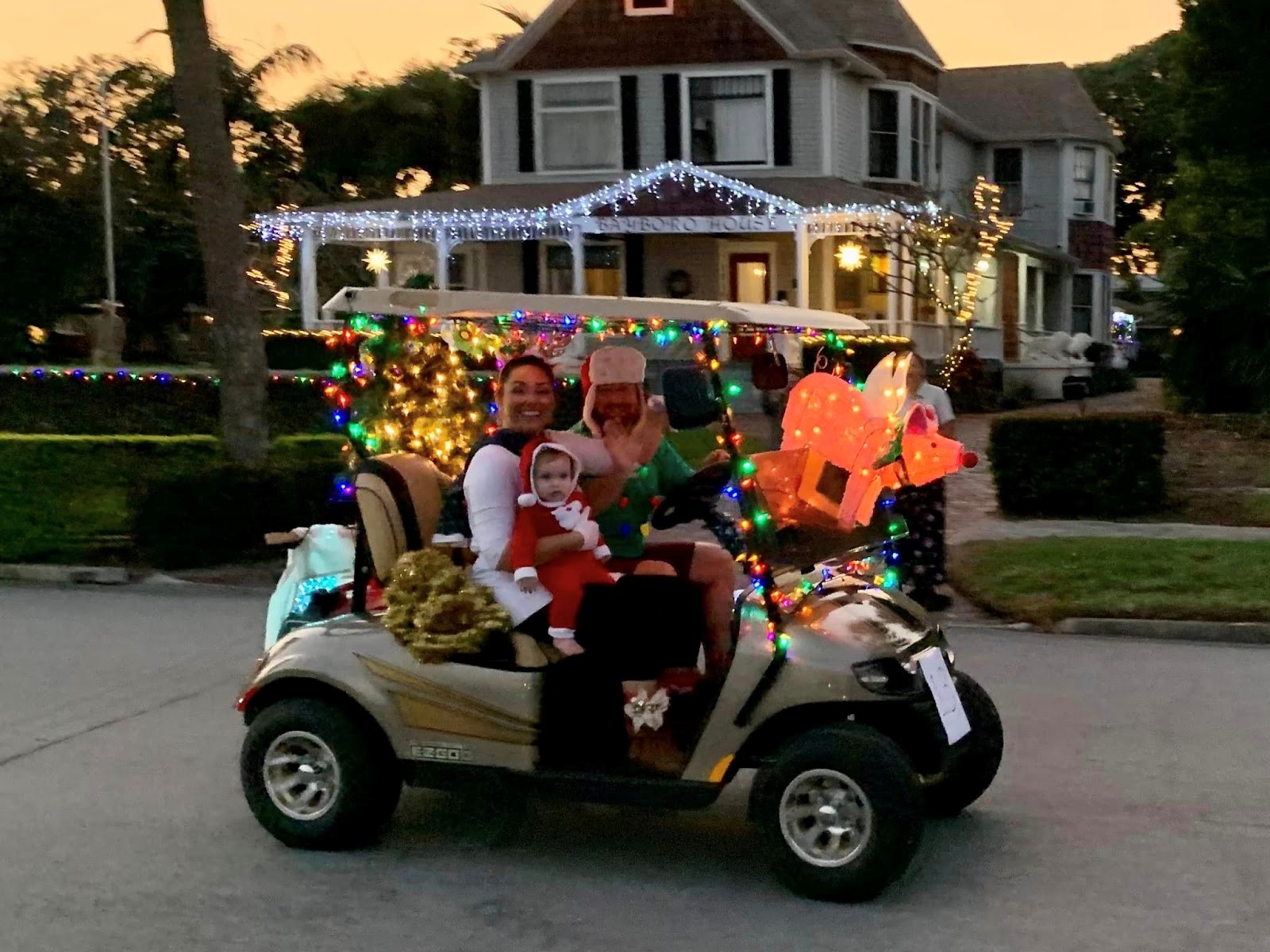 Saturday, December 9, 2023
For three years OSNA has put on a new event in December –– the Holiday Golf Cart Parade Extravaganza. Influenced by the desire to spread holiday cheer amid lockdown measures during the COVID-19 pandemic, the Holiday Golf Cart Parade Extravaganza has become a popular way to celebrate outdoors. Fun, quirky, decorated carts spirit Santa's wagon around the neighborhood spreading holiday cheer and children's treats. 
OSNA plans to bring back the parade, party, and Golf Cart Decorating Contest in 2023. 
SAVE THE DATE DEC. 9, 2023
Santa's helpers are still tinkering with the final festive details, but we guarantee fun for all! Stay tuned for more information about the 2023 Holiday Golf Cart Parade Extravaganza later this year.
Scroll down to see highlights from 2022's event!
2022 Recap
In 2022, OSNA added a Party in the Park following the Golf Cart Parade in Lassing Park. More than 200 OSE locals gathered for food, drinks, photos with Santa, kids' activities, and more! OSNA also collected many items in donations for Toys for Tots. This event would not have been possible without the volunteer work of our neighbors, and OSNA urges more folks to get involved in 2023 to keep the new tradition alive and merry! 
Check out some of the highlights from the party below and the winners of the Golf Cart Decorating Contest.