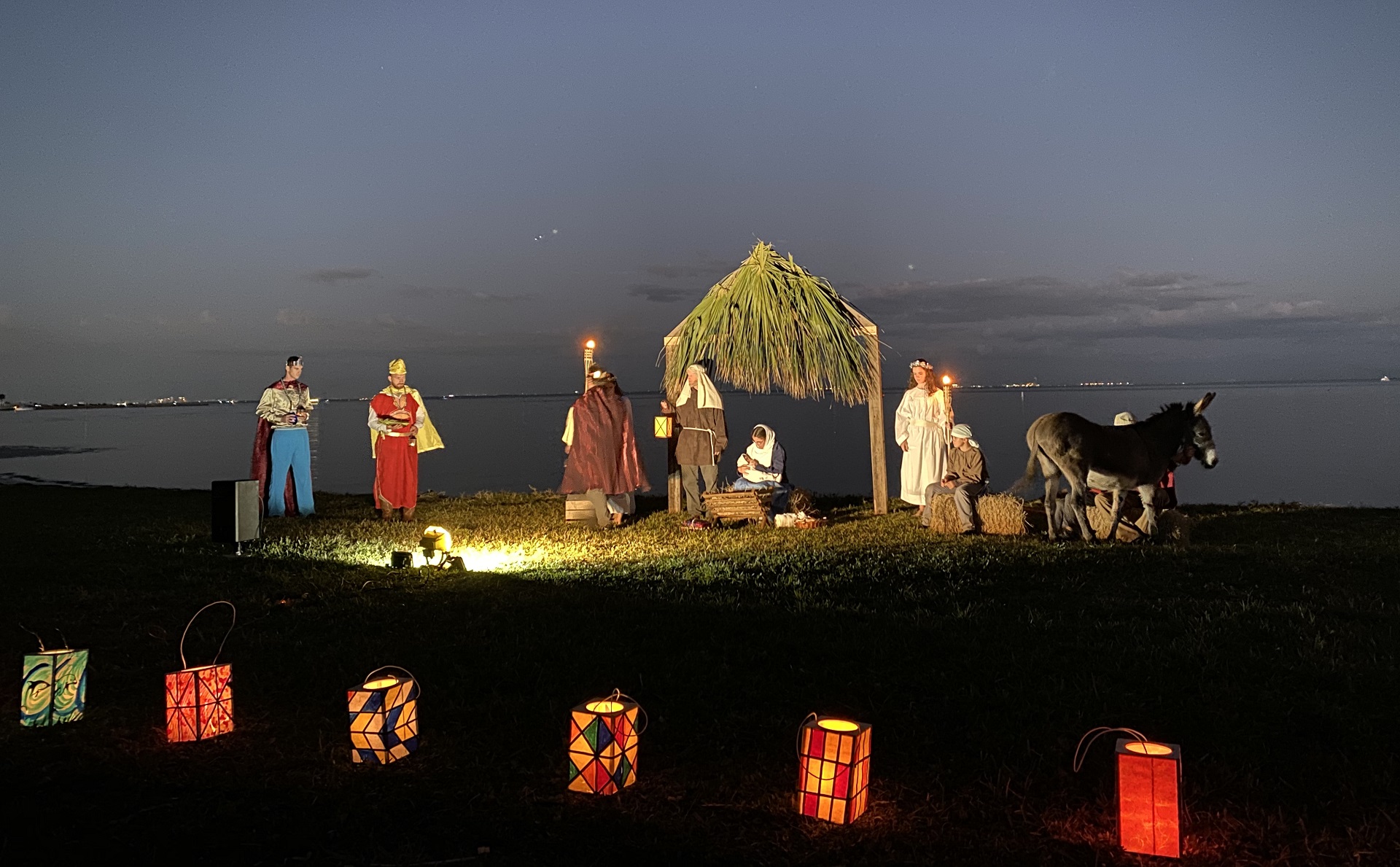 Tuesday, December 13, 2022 and Saturday, December 17, 2022 at 6pm
Hosted annually by the Bayboro Community, the Live Nativity event occurs in December the weeks prior to Christmas. Christmas is the time when we remember the birth of Christ. 
The live Nativity takes place in Lassing Park (1719 Beach Drive SE, St. Petersburg, FL). The story of the nativity is read while the members of the Bayboro house community simply act out the story, many Christmas songs are sung, and the light of Christ is passed out to all attendees to join in. Everyone in the Old Southeast Neighborhood is invited to enjoy the festivities.